See the next Opening Night!
WHEN?
Every Friday Night at 9 PM - unless noted here!
WHERE?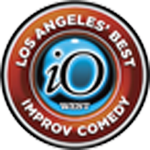 The iOWest Theater
6366 Hollywood Blvd.
Hollywood, CA 90028
Need a map? Try here!
RSVP 323.962.7560
Full Bar and Valet Parking
Two blocks from the Subway!
HOW MUCH?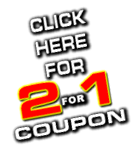 Tickets are $10 per audience member.
Though there is a full bar and cabaret service throughout the performance, there is no drink minimum.
OTHER RULES/CONSIDERATIONS
No one under 21 years of age will be admitted.
All audience members must be prepared to provide legal identification. No exceptions.
Opening Night performs an adult show for adults - and while we make no particular effort to challenge the audience with social issues, we have been known to address religion, race, sex, politics, animal cloning, evil clowns, knife fights, aliens (both illegal and outer space), economics and more with no holds barred.