See the next Opening Night!
JAN - APRIL 2020
Friday Nights
Second City - Hollywood
The Second City Hollywood
Studio Theatre
6560 Hollywood Blvd.
LA, CA 90028
323.464.8542
Tickets on sale now
Second City Hollywood
Show Starts at 8:30 PM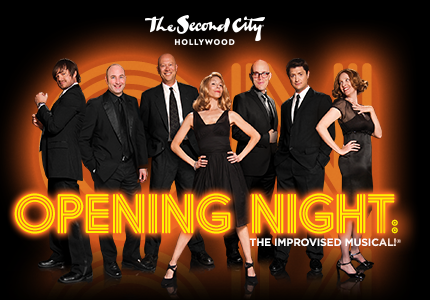 Please be advised The Second City Studio Theater in Hollywood is not wheelchair accessible. We apologize for the inconvenience
Opening Night typically performs an adult show for adults, though children of all ages are welcome - and while we make no particular effort to challenge the audience with social issues, we have been known to address religion, race, sex, politics, animal cloning, evil clowns, knife fights, aliens (both illegal and outer space), economics and more with no holds barred.